Locate and Order Parts For Over 300 Brands
CLICK HERE
Heating Parts, Furnace Parts
Gas, Electric, Heat Pumps, Oil Furnaces and more.

(Parts Located In The Indoor Air Handler Unit)
For p
arts located in the condensing unit-(compressor area)
Click Here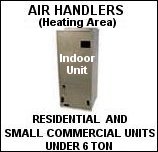 SELECT YOUR HEATING FURNACE BRAND BELOW
For parts located in the condensing unit-(compressor area) Click Here
Your brand not listed? Need commercial or industrial parts? Click Here
SOME OF THE PARTS AVAILABLE: contactor,strip,5kw,10kw,15kw,inducer,draft inducer motor,exhaust motor,fan motor,blower motor,squirrel cage,blower wheel,relay,exhaust,fan,evap,wheel,sequencer,relay,valve,heat strip,heating coil,a coil,circuit board,controller,control board,ignition control module,pilot,flame sensor,ignitor,igniter,module,evaporator,drain pan,hot surface,limit,thermostat,hi limit,thermal,cuttoff,cutoff,fan limit,thermocouple,fan center,transformer,time delay,fan relay,capacitor,run,pressure switch,sail switch,coil,honeywell,white rogers,pc board,robertshaw,burner,heat exchanger,switch,drain pan,conversion kit,LP,natural,kit,system,unit,seer,

When ordering have part numbers and add
the part number to the shopping cart.
Heating parts, Furnace Parts and HVAC Parts listed on this website are stock items. .